Athlete's Choice for Sports Performance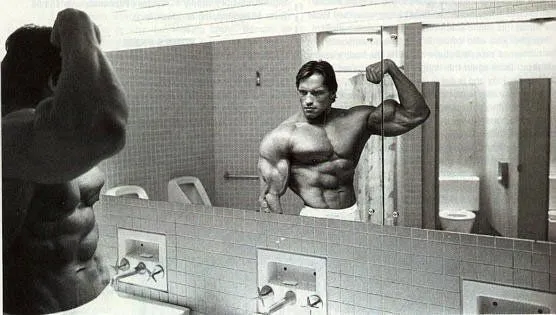 "Bodybuilders and fitness people have been using chiropractic very extensively in order to stay healthy and fit. I found it was better to go to a chiropractor before you get injured. We are a perfect team- the world of fitness and the world of chiropractors." ~ Arnold Schwarzenegger ~ professional body builder ~ 7 time Mr. Olympia ~ Mr. Universe
Many amateur and professional athletes around the world turn to Chiropractic to help them not only feel good but perform at their best. The secret is out and if the pro's do it then why not you?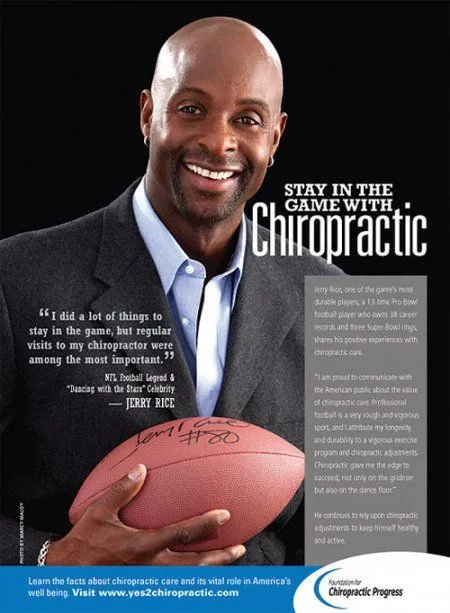 Progressive coaches, ahteletes and doctors are realising that pain-killing drugs are not the answer. They merly cover up the symptoms, deceiving the athlete into actions that could make the injury more serious. PRobably more than any other health profession, Chiropractic's approach to health closely relates to the needs of the sports participant. Most sports involve body contact, fast starts and stops and positioning the places an unusual amount of strain ont ehb ack and structural system.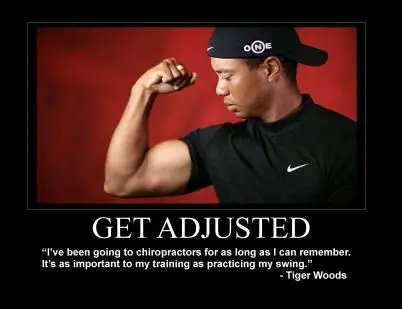 M
any world-class professional sports people and teams have retained Chiropractors to provide care. Usain Bolt, Toronto Maple Leafs, The entire NFL, Australian Wallabies, New Zealan
d All Blacks Rugby club, England Rugby Union, AC Milan football club, Patric Rafter, Lennox Lewis, Tiger Woods, Tom Brady, Arnold Schwarzenegger, Joe Montana, Muhammad Ali, Michael Jordan, Jerry Rice, Evander Holyfield, Emmitt Smith, Venus Williams, Johnny Damon, Maurice Jones Drew, Mel Gibson, Wade Boggs, Jose Canseco, John Stockton, Barry Bonds, Reggie Bush, and Sydney Crosby just to name a few.
The doctors at The Spinal Garage are passionate about a range of sports and whether you are a professional athlete or a weekend warrior, Chiropractic is beneficial to help you reach the health and sporting goals you aspire to.
---